The Myth about Motivational Speakers (like me)
So you're at the company conference. It's fun to be away from the office norm for a few days and besides, it's a great chance to swap the scoop with different people in the same industry. The hotel is buzzing with attendees, you're pumped for the experience and the food doesn't suck.
And then you go to the opening general session to hear the hot shot motivational speaker. He/she makes you laugh out loud, think outside the box, participate in the presentation and generates excitement about your future. You leave the session feeling empowered, energized, entertained and eager for what's next.                         
Fast forward a few days and you're back sitting at your desk trying to recapture the enthusiasm and ideas you heard from the hot shot motivational speaker. Eeeeeeks! He/she was so engaging, what happened?
Reality happened. The truth is no one can motivate anyone else. Professional speakers, colleagues, friends, mentors can give you ideas, reasons and inspiration to do something, but in the end no one can make you take action except YOU. 
I've been a motivational speaker for the past 16 years and have always welcomed feedback after my presentations. Thousands of comments later, I realize that people don't remember much of what I said. If they take away one or two points that's great, but what people REALLY remember is the way I made them feel. Speakers like me get hired to deliver a keynote for 60-90 minutes and leave audiences happy they attended, uplifted, enthused about their work and inspired with a few ideas. The rest is up to them.
The next time you meet a motivational speaker and say "motivate me" (it happens a lot!) remember the fact, not the myth. YOU are the real motivator. Let your passion motivate you into action for whatever it is you want to accomplish. Passionate people develop the discipline to do whatever it takes to succeed.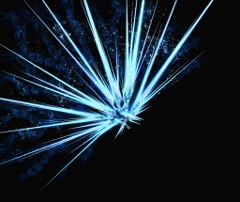 Oh, and take good notes from those hot shot motivational speakers.
It only takes one tip that resonates with you to ignite a spark of passion.