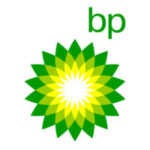 BRITISH PETROLEUM
Our group of senior managers thoroughly enjoyed the experience of your UNIQUE ENTERTAINING presentation and I received many comments on your incredible skills as a pianist! I particularly liked how you TAILORED YOUR WORK TO OUR NEEDS. You really connected with us at an emotional level and made a lasting impression.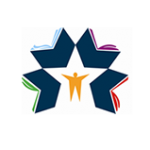 NEW CANEY ISD
Theresa's professional development session for our secondary teachers was EXACTLY what we needed.  She was positive, engaging, and FUN!  She spoke of the power of attitudes, the importance of passion for your work, and involved us in demonstrating the value of teamwork. Hilarious!  Many teachers said she was the BEST presenter they'd seen in years!


EASTGROUP PROPERTIES
Your presentation was the perfect way to end our regional managers meeting! We loved all the INTERACTIVE GAMES & team exercises mixed in with relevant content and music on your keyboard. You were a hoot!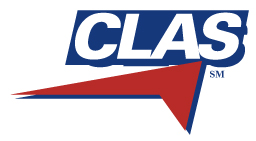 COUNCIL for LEADERS in ALABAMA SCHOOLS
We really appreciated your HIGHLY INFORMATIVE and ENERGETIC session at the 2016 CLAS Conference. Your unconventional presentation style was very well received and the content EXTREMELY ENGAGING as seen by the standing ovation our group gave you!

AMERICAN HEART ASSOCIATION
I received fantastic feedback on how much FUN you made our annual fundraiser. Our group appreciated your great HUMOR and AMAZING MUSIC mixed with motivation to live a healthy lifestyle. Dynamic presentation!

ITASCA BANK
Anticipation of Theresa's musical mastery caused a DRAMATIC INCREASE IN ATTENDANCE at our annual event and she totally exceeded our expectations! She highlighted several audience members and our bank in positive ways that made her message very PERSONAL & RELEVANT to everyone.

NEW ORLEANS ASSOCIATION OF HEALTH UNDERWRITERS
DYNAMIC, MOTIVATING, full of zest, passionate & very entertaining, Theresa ENTHRALLED and FULLY ENGAGED US the entire time without anyone looking at their cell phones! Her Australian accent is enchanting, she connected with us and addressed key issues with humor. She did a great job getting to know our industry and received high accolades from our group. Awesome speaker!

LOCKHEED MARTIN
Theresa's message relevant to changing times and her preparation with our mission statement, combined with her AWESOME MUSICAL TALENT kept us FULLY ENGAGED after dinner. Great motivational speaker!

AMERICAN BUSINESS WOMEN'S ASSOCIATION
Your UPLIFTING MOTIVATIONAL message was just what our women's group needed to hear as the lunch time keynote speaker for our conference. We were AMAZED at how you made that piano talk!

MEETING PLANNERS INTERNATIONAL
Your presentation was refreshingly different, FUNNY, ENERGETIC & full of RELEVANT INSIGHTS. Great job!

TEC ACCOUNTING CONFERENCE
I was very skeptical about listening to yet another motivational speaker because I've heard so many – but you totally turned me around. The way you weaved piano music into your message was awesome! Thanks for a UNIQUE FUN EXPERIENCE vs a talking head!

JUNIOR LEAGUE CHARLOTTE
You did an amazing job of motivating and engaging our 500 volunteers! I'm still receiving RAVE REVIEWS saying you were the best keynote speaker they've ever heard. The Lady Gaga reference was brilliant!

WEINGARTEN REALTY
AWESOME program! Everyone was very impressed how you did your homework and tailored your talk to us so it wasn't just a "cookie cutter" speech.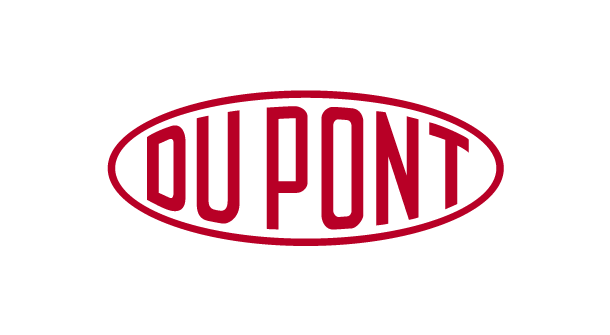 DUPONT
Theresa is a talented motivational speaker who kept our group FULLY ENGAGED after dinner mixing HUMOR, MUSIC and MESSAGE into an entertaining program. I recommend her for any organization where her talents can help drive employees to reach their MAXIMUM POTENTIAL and accomplish extraordinary achievements.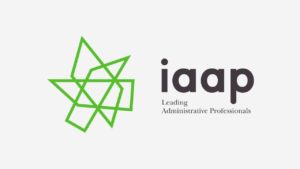 INTERNATIONAL ASSOCIATION ADMINISTRATIVE PROFESSIONALS
FUNNY SPEAKER! Personalized interaction along with tips we can use at the office kept us engaged, ENTERTAINED & energized the whole time after dinner. Great program!

TEXAS A & M UNIVERSITY
Outstanding! Many of our staff & faculty said you were the most INSPIRATIONAL, ENTERTAINING speaker we've ever had at our annual Employee Development Conference. Loved the Lady Gaga example of how we all need to be INNOVATIVE today! You totally connected with all four generations in our group and addressed serious issues in a fun way.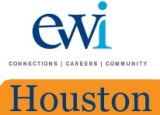 EXECUTIVE WOMEN INTERNATIONAL
You were the perfect choice to kick off our new year! Our members loved how you kept them ENGAGED and ENTERTAINED with audience participation, fantastic piano music and a message on business we can all use. Many said you were the best motivational speaker we've ever had!

COMERICA BANK
Your relevant customization, HIGH ENERGY, amazing music and well-placed humor made a perfect motivational presentation that resulted in a major SUCCESSFUL EVENT! We were honored to have our company philosophy included in your program. Great tips for today's business and your stories are truly COMPELLING.

ROMANCE WRITERS OF AMERICA
DYNAMIC kickoff speaker! She really set the tone for the conference and raised the bar…Message was inspiring, motivational and RELEVANT to us…Fabulous high energy program!….Super start to the conference!

HR HOUSTON
Thanks for totally rocking our audience of Human Resource professionals! Your message was entertaining and fun yet EXTREMELY RELEVANT. You provided VALUABLE TOOLS we can use to coach employees and managers on how to achieve peak performance and why it is so critical to organizational success.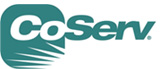 COSERV
Your presentation was delivered with such PASSION and ENERGY we were totally engaged and inspired! I particularly liked how you included some of us in your program that really established a connection with us immediately. You are a very FUNNY and ENTERTAINING speaker!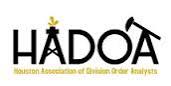 HOUSTON ASSOCIATION of DIVISION ORDER ANALYSTS
Your presentation was excellent! It was entertaining and informative, FRESH & INTERESTING. You have a common sense approach to bringing excellence to the work place in a way that is very CREATIVE and UNIQUE.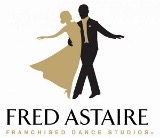 Franchisees of FRED ASTAIRE DANCE STUDIOS
For me Theresa was a GREAT CHANGE OF PACE being that I've been to a million conferences. She got the point across while still making it fun and personal to our industry. STANDING OVATION!!! We loved her!