Men, Mars & Women who Work
With the event of International Women's Day today March 8th, 2017 comes greater awareness about the age-old principle of double standards. Here in this advanced industrious nation of infinite opportunities and abundant resources, stats show that women are still not paid equally as men for doing the same job. It's definitely a fact in the professional speaking industry which I've been part of for the past sixteen years.
Apparently it's t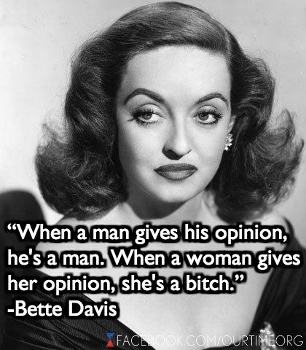 he same in Hollywood where major stars like Meryl Streep have been very verbal about unequal pay scales and opportunities. The very fact that most women's acting careers are generally over at 40, whereas a man can carry on (with all his wrinkles in tact) until well into his sixties or seventies, says it all. Of course Betty White et al are exceptions to the rule, but you get the picture (pun intended).
And then there's the women in the workforce. A new survey suggests women aren't just getting paid less than men but they're also far more likely to be unhappy with their paychecks. Just 20 percent of women reported being completely satisfied with their earnings compared with 44 percent of men, according to Gallup's annual Work and Education survey.
Thankfully there are more and more women like Marie Myers, Global Controller & Head of Finance Services for Hewlett Packard, paving the way for future generations to shatter the corporate glass ceiling. With all due respect to Bette Davis's statement, I can safely say it does not apply to Ms. Myers. She was absent when I was the opening keynote speaker at HP's career development day last year, however it's always very telling to hear what employees say about the boss behind their back. In this case, it was how genuinely nice she is, how she treats everyone with courtesy & respect and how she takes time to listen to people's opinions.
If men are from Mars, it stands to reason they need time to let go of old beliefs/habits concerning double standards. However with zero gravity, it's kinda tough to hold onto stuff, so maybe it's time.
Just sayin'.